The energy company has sold out on its renewable investments, claiming they are 'not economic'

by Fred Pearce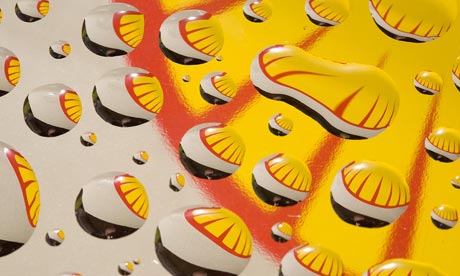 Shell, I have to report, is the new Exxon. The company that back in December was filling this and other newspapers with double-page adverts promoting its conversion to a "new energy future" of wind farms, hydrogen fuels, fuel made from marine algae and much else, has pulled the plug.
In the 1990s Royal Dutch Shell set its boffins on finding new green fuels, such as forest plantations to make biofuels. I remember them at the Earth Summit in Rio back in 1992. Not long after, Shell was for a time the world's second largest manufacturer of solar panels. In 2004, it opened the world's largest grid-connected solar park.
The company seemed to embrace the idea that a modern global oil company could and should transform itself into a green energy company. But, to rewrite its old advertising slogan, you can never be sure of Shell.
Just as the other European oil giant, BP, flattered to deceive when it began to call itself Beyond Petroleum, so too with Shell.
At a time when new bosses at Exxon in the US are making overtures to Barack Obama's idea of a new green deal to fight climate change, Shell is going back to the bad old days.
Last week, this and other papers reported: "Shell will no longer invest in renewable technologies such as wind, solar and hydropower because they are not economic."
http://www.guardian.co.uk/environment/2009/mar/26/fred-pearce-greenwash-shell-exxon