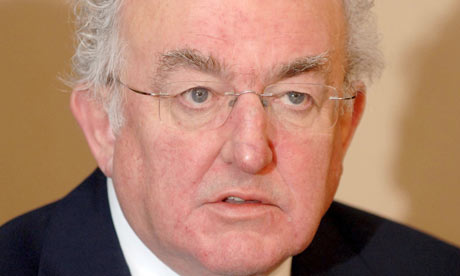 One of the City's leading figures has suggested that inequality created by bankers' huge salaries is a price worth paying for greater prosperity.
In remarks that will fuel the row around excessive pay, Lord Griffiths, vice-chairman of Goldman Sachs International and a former adviser to Margaret Thatcher, said banks should not be ashamed of rewarding their staff.
Speaking to an audience at St Paul's Cathedral in London about morality in the marketplace last night, Griffiths said the British public should "tolerate the inequality as a way to achieve greater prosperity for all".
He added that he knew what inequality felt like after spending his childhood in a mining town in Wales. Both his grandfathers were miners who had to retire from work through injury.
With public anger mounting at the forecast of bumper bonuses for bankers only a year after the industry was rescued by the taxpayer, he said bankers' bonuses should be seen as part of a longer-term investment in Britain's economy. "I believe that we should be thinking about the medium-term common good, not the short-term common good ... We should not, therefore, be ashamed of offering compensation in an internationally competitive market which ensures the bank businesses here and employs British people," he said.
http://www.guardian.co.uk/business/2009/oct/21/executive-pay-bonuses-goldmansachs