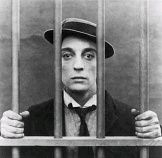 Prosecuting those who caused the financial crisis would lead to the next logical step: confiscating all the ill gotten gains and returning them to the people. The market went down and the people lost a bundle. The market is now back up and those losses are still in place. But guess who made a bundle on the fluctuation? This must be corrected.
Neal Barofsky dropped a bombshell in an interview with Richard Teitelbaum of Bloomberg.com yesterday. He indicated that individuals at the New York Federal Reserve Bank may be liable for criminal or civil charges. Barofsky is the Special Inspector General of the Troubled Assets Relief Program (SIGTARP).
Barofsky says the question of whether the New York Fed engaged in a coverup will result in some sort of action.

"We're either going to have criminal or civil charges against individuals or we're going to have a report," Barofsky says. "This is too important for us not to share our findings."

In a statement, the New York Fed said: "Allegations that the New York Fed engaged in a coverup of its intervention in AIG are not true. The New York Fed has fully cooperated with the Special Inspector General."

He (Barofsky) won't say whether the investigation is targeting Geithner personally.

There's a double hedge here, of course. There may just be a "report" and Geithner may or may not be a target. That's far from comforting for the Secretary of the Treasury.
Barofsky was more specific about insider trading by bankers aware of TARP awards prior to public disclosure of the largess.
Barofsky ... says he's also looking into possible insider trading connected to TARP. He says his agency would want to know if bankers bought stock in their companies before it was made public that their institutions would get TARP money, for example.

"There was a time when, if you got that word the stock price would go up, and if you were to trade on that information prior to the public announcement, that would be classic insider trading," Barofsky says.
http://www.thepeoplesvoice.org/TPV3/Voices.php/2010/04/29/criminal-and-civil-charges-possible-for-