by Xan Rice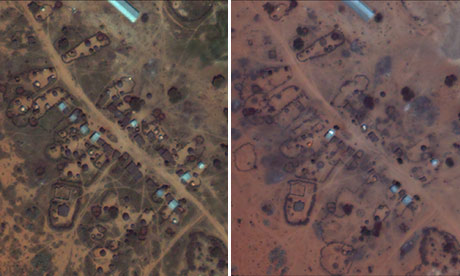 Ethiopia's government has committed extensive war crimes and crimes against humanity during a brutal counterinsurgency campaign in the remote Ogaden region, a report says today.
Human Rights Watch accuses the Ethiopian military of extrajudicial killings, rape, torture, forcibly displacing thousands of civilians and using food as a weapon of war in its attempts over the past year to defeat the Ogaden National Liberation Front, which claims to seek self-determination for the eastern region.
Satellite images published in the 130-page report show how villages have been burnt down to deny the rebels a support base - a tactic more often associated with the Darfur region of neighbouring Sudan.
The watchdog accuses the US, UK and other EU countries, who give Ethiopia £1bn a year in aid, of ignoring the abuses, thereby increasing the risk of further "devastation, famine and impoverishment in a region that already knows these trends too well".
- more -